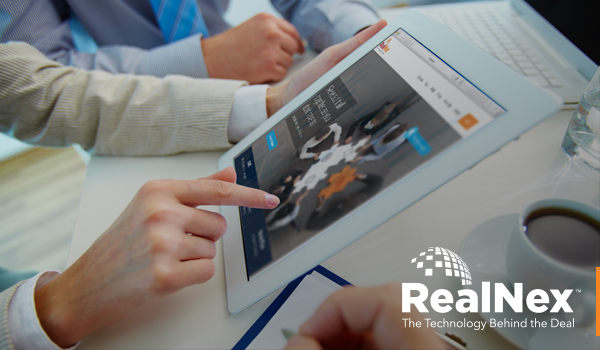 Commercial real estate has advanced in leaps and bounds this past year, with new technologies and ideas for using them appearing at a rate that is nearly impossible to keep up with. But, in our fast-paced, real estate work, keeping up with these trends is imperative.
Not only is keeping an eye on the world's quickening march of technological process just a healthy thing to do, it could give you an edge, as either a broker or an agent, and allow you to contribute to that march —and make a mark upon the trail!
Cloud Technology:
Cloud technology has been rapidly expanding (and some might say consuming) into all that lays before it in the field of business systems and networks as well as consumer home life —but it isn't nearly finished with us yet. Within the next year, cloud-based servers will become the backbone of business network architecture, and with all that data so organized and accessible (to those with access to it, that is), the field of analysis gets a major boost as well, simply due to the convenience of the cloud.
The Internet of Things:
As our computers and systems get smarter, so, too, do the properties. No longer does a thermostat simply make the air warmer or colder at the adjustment of a knob or the press of a button —it learns the patterns of when people are present. It checks the weather, and it configures itself to save energy based on when people actually need the property heated or cooled.
As many more systems like these come into existence, from refrigerators to coffee makers to even digital locks -- all of it connected into a giant building network of intercommunicating machines -- agents are going to have to keep track of how IoT-friendly properties are and what sort of frameworks exist within them.
Cybersecurity:
As more things become network-enabled, there is a simultaneous vulnerability to being hacked. Cybersecurity as an industry has exploded this year, and its expansion won't slow down as we enter 2017. While the safety of data is a problem for any business, the advent of the Internet of Things means items like digital locks may become commonplace, and accordingly, the best cyber security providers for various systems will need to be considered. With quantum-encryption, unbreakable by today's computers, being tested and researched, the playing field may soon change drastically there as well.
Virtual Reality:
Despite currently making waves in the gaming community, VR is perfect for a variety of applications in the business world, including some unique ideas that are gaining traction as far as commercial real estate is concerned —VR tours of properties. VR even makes a good case for getting a "feel" for a property through a pair of goggles and an internet connection. Plus, it is a way to interact with more clients whose busy schedules prevent them from being able to travel long distances to a given property.
These technologies are poised and ready to dominate the collective mind of the commercial real estate world -- some of them have already begun, but perhaps we have yet to see the true depth of their impact this year.
Interested in learning more about RealNex. Sign up for a free demo here: