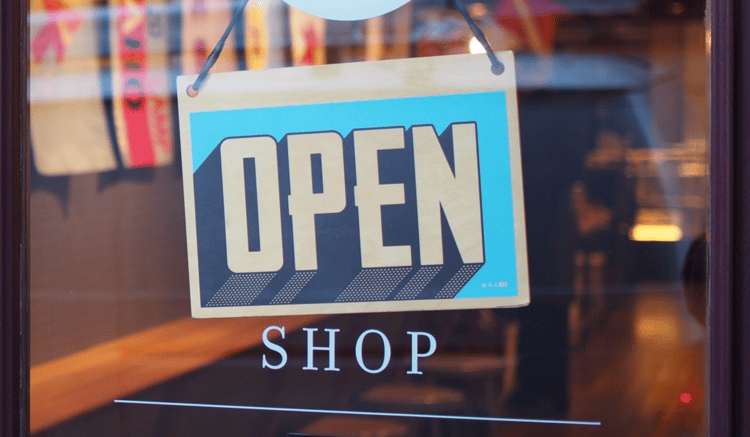 Have you heard about the new, noise-canceling headphones that block all noise except for certain voices that you have "allowed"? Or, did you know there is a voice assistant on the market that can recognize individual voices and alter its activities based on who it's talking to? It's a bit of an understatement to say that technology is changing the way we live, shop, and interact – our personal and professional lives are in a state of flux over the newest app, the newest phone, the next big thing. Artificial intelligence, virtual reality, and even augmented reality are all burgeoning technologies that promise almost unfathomable changes yet to come. What about commercial real estate? Let's look at some big tech trends that are impacting the commercial real estate sector.
1. Amazon Go and Sensors in Retail
Recently, Amazon unveiled a completely new grocery concept that will soon be launching throughout the country. Their concept eliminates the need for cashiers and does away with the entire physical checkout process. Through a series of sensors, the store knows what is placed in a customer's cart (and what has been removed), and then automatically charges the user's Amazon account as they walk out the door. This technology won't be limited to Amazon. Expect other retailers to join in the sensor craze.
Amazon reports that their Go store is approximately 1800 square feet. It's purposely been formulated with less square footage so customers can enter and exit quickly. What's more, the massive amounts of data that the sensors will gather means even more targeted marketing, inventory, and most probably – an added increase in online sales.
2. Larger Distribution Networks Due to Online Shopping
Online shopping is on a continuous upward trend and is, without doubt, becoming a larger part of modern American life. While online shopping used to most often coincide with specialty items, today's online shopping is becoming heavily invested in daily items – which require quick delivery times. Some companies are experimenting with delivery by drone, but the most obvious answer to faster shipping times is far more simple – it's proximity.
The establishment of large distribution networks with buildings in multiple regions will produce shorter shipping times from warehouse to doorstep. Amazon, for example, recently announced a new 1 million-square-foot fulfillment center in Katy (suburb of Houston). This facility will make ten total fulfillment centers in Texas alone.
3. Mobile Ordering
In response to consumer trends in convenience (as facilitated by online shopping), some retailers, including CVS, are rolling out mobile apps that facilitate online orders that are then made available for curbside pick up. In other words, traditional retailers are not just packing up and heading for the online hills. In fact, curbside ordering via app could require more space for on-hand inventory. Let's not count good old brick-and-mortar out just yet.
---
Want to learn more about the RealNex deal management platform? We'd love to give you a demo. Just click below.