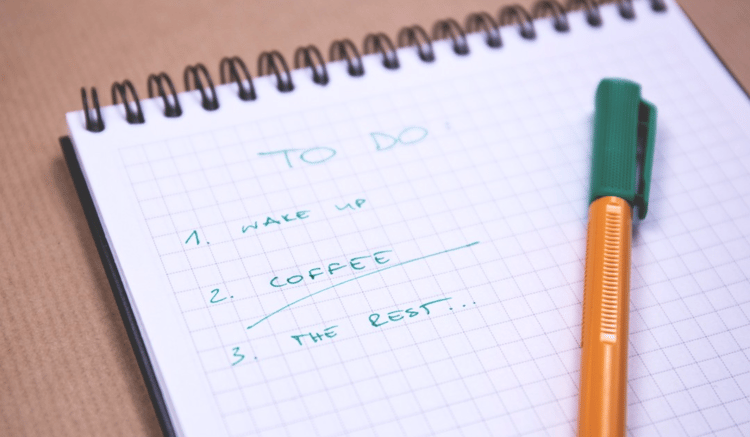 Productivity seems to be the golden goal of the moment. With so many technological resources at our disposal and the social media/competitive loop urging the crowd on to ever-higher achievements, there seems to be this underlying and overarching sense that we can be more, that we can do more. Plus, it's fun to try to "game the system" -- to figure out those tasks and rituals, that when combined in just the right way, bring SUCCESS.
We asked ten successful commercial real estate brokers what they do to up their productivity. Here's what they said:
1. I try to fight the urge of allowing my email inbox to dictate my day. Instead, I check my dashboard to make sure I have not forgotten important follow ups and/or to make sure I allocate time for important tasks. –Dan Fishburn, CBRE/MEGA, Omaha, Nebraska
2. Maintaining your health is critical to optimal business performance. If you don't feel healthy and energetic every day, your enthusiasm for finding the next client will fade. I start each day with a healthy green smoothie that my wife makes for the family. It helps keep my energy level high in the most productive hours of the morning. –Craig O'Boyle, O'Boyle Real Estate Group, Colorado Springs, Colorado
3. Managing my time is essential to productivity. It's the only thing we can't make more of, so organizing my thoughts and actions with a daily check list is imperative. My productivity increases when I'm the first one in the office and the last one out. I take advantage of the limited time I have to keep numerous projects afloat at the same time. --Brett S. Beck, Beck Group at Virtus Commercial, Las Vegas, Nevada
4. I devote time daily to reading industry and business newsletters. Being aware of markets both locally and nationally spurs ideas that I can translate to clients. --Jackie Zlatanovski, Beck Group at Virtus Commercial, Las Vegas, Nevada
5. The first thing I do every morning to ensure productivity is look at my planner, reassess my daily agenda, and allow myself to prepare for any important tasks. –Mason Brough, South Coast Commercial, San Diego, California
6. I focus on accomplishing three tasks/events each day that are important to moving my business forward. – Bradley Bailey, Bayer Properties, Birmingham, Alabama
7. I live by PUTPAD -- pick up the phone and dial. Simple. I see too many agents finding plenty to do, but it's all busy work and not accretive to their bottom line. --Greg Clemens, Coldwell Banker
8. To increase productivity, reach out to at least one connection each day that you have not talked to in a while. –Dan Dokovic, IntelicaCRE, St. Louis, Missouri
What helps your productivity? We'd love to know. Type your answer in the comments below.
---
Increase your productivity with the RealNex Suite. It's the only CRE tech you need!