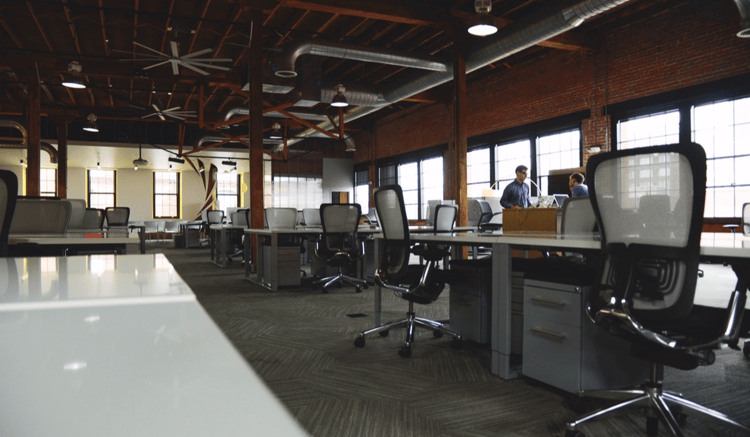 Our mission at RealNex is to provide you with solutions that can help to streamline and improve your business's productivity. To this end, we are concerned with every step of the implementation process – from the back-end operations all the way to adoption. We've found that a significant factor in implementation of any CRM is to proactively plan for a successful rollout. With research showing that sales teams that use a CRM can increase customer satisfaction by 66%, it is imperative that your rollout is executed properly to ensure all users are on board.
For real estate teams with numerous players to get "on board" —it's important to take a few specific steps to gain everyone's support:
#1. Involve Your Agents from the Start
Whether you are upgrading to a new CRM or implementing a CRM for the first time, it is important to engage employees at the beginning of the process. Educate them on the benefits of CRM use to encourage their buy-in.
When looking at a CRM system, it is important to gather everyone together to understand individual and group priorities. This is an optimal time to present options and ask for input. Use these conversations to assess interest, placing those agents who show the most curiosity and enthusiasm into a committee to help with the ultimate decision and implementation.
#2. Create an Adoption Plan
Getting agents to adopt a CRM can be one of the most difficult tasks of the rollout, and yet, this is key to getting the best results from your CRM. To generate excitement around the CRM, we suggest creating outings and all-hands meetings to discuss the CRM and its features. These can be in the form of training seminars, retreats or luncheons. The more incentive to attend the event the better.
It is important to get everyone in a positive mindset about the new rollout since one or two negative voices can discourage others or have agents second guessing the decision. Try creating a checklist or path-to-rollout plan with achievable milestones that gives agents trackable tasks. This is also where your special committee can come into play and help encourage adoption by sharing relevant content, creating contests, and publishing effectiveness stats.
#3. Mobile is Not an Afterthought
The mobile component of your CRM is a key attribute to implementation success. Research shows that mobile ability can effect a 14.6% increase in productivity. It is important to stress to agents that the CRM can be utilized anywhere and that data collection can and should be happening in the field.
Often, CRM mobile applications are casually mentioned as an additional feature in CRM platforms, but we believe that mobile capabilities are one of the biggest keys to successful utilizations of CRM systems for CRE professionals. Don't gloss over mobile applications during trainings or roll out, and don't expect that your agents will just "get it." Take steps to ensure that all agents are fluent in desktop and mobile versions of your CRM.
#4. Support Does Not End at Go Live
Ongoing support and training is key after the initial go-live or launch of CRM in the office. At this point, there should be at least one super user within the office who can help on most topics. Have your super user develop a guide to proper resources on resolving issues, including tips, tricks and frequently asked questions. It is also important to give users the option to utilize trainings like the RealNex Knowledge Base.
---
We always welcome the opportunity to talk CRM strategy -- both how CRM usage builds better businesses AND how it relates to your particular business. Schedule a demo to talk to a RealNex consultant.
Or download a free 30-day trial and our CORE CRM app. Go to realnex.com on your mobile device, and we will walk you through the process.