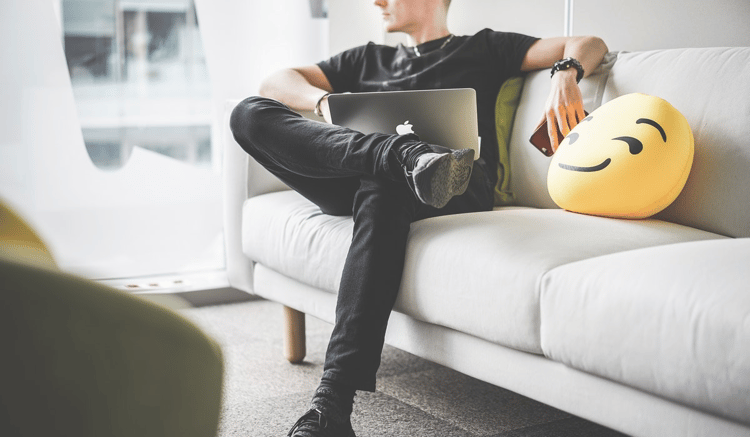 There have been plenty of articles and blog posts declaring that the future of the workforce rests squarely upon the shoulders of millennials (those individuals aged 20-34) and Generation Z (those born after 1996).
Well, sure. That seems fairly obvious.
The more important observations, it would seem, generate a snapshot of an evolving workplace and business culture – environments intended to attract and retain millennial and gen Z talent. Sure, the kids these days are tech savvy. So are the majority of Gen Xers. What's more interesting is precisely how millennials and GenZ engage in challenging the workplace status quo. Here are four areas that are on the move:
1. Flexibility in Location
Millennials and GenZ are accustomed to having on-demand services like banking and shopping. Most pragmatic matters in their personal lives can be handled via smartphone, so it's not a stretch to envision workplace flexibility as a desirable attribute. Work location affects everything from commute to living arrangements, and millennials (not unlike GenX) are serious about work/life balance.
Telecommuting is an obvious answer to flexible office locations – but that doesn't work for all companies and positions. Utilizing smaller satellite offices in different areas, particularly outside of high-traffic, downtown locations is a trend on the upswing. It will also be interesting to follow the popularity of co-working spaces like wework. These trendy spaces allow multi-city flexibility along with a host of lifestyle perks.
2. Latest and Greatest Tech
Born after 1982, the youngest part of the current workforce has a native affinity for high tech. Not only do they expect up-to-date tools, but they nurture a perspective that presupposes rapid-change improvements within their technology. This means adopting technology that is smart, efficient, and that stays on top of new technologies and trends. When development slows down, the millennials start looking elsewhere. Forward-thinking companies ensure that their employees have continually current technology at their disposal.
At RealNex, we are committed to continual improvementand development of our solution. Our development team works full time on new features, increased integration between solutions, and tools for increased flexibility and efficiency (like our new CRM app).
3. Workplace Amenities
Form and function are important to millennials and GenZ, and this doesn't mean cubicles or even ping pong tables (that's so 2000). Today's most sought after companies create live/work/play environments through the inclusion of on-site amenities. More than just gyms or cafes, these amenities are services designed to save time and support social interaction. Increasingly, office planners are including Third Spaces – places to gather informally, hold casual brainstorming sessions or simply to recharge. Read about the cool offices of the 100 best companies here.
4. Sustainability
A company's commitment to sustainability is a definite plus when Millennials and GenZ consider employment options. Business sustainability encompasses financial, social and environmental responsibility (often referred to as profits, people, and planets). Strong sustainability practices may include active accountability protocols, clear stances on human rights, environmental programs, and board oversight. Millennials and GenZ are generations willing to pay more for sustainable consumer offerings and, accordingly, make sustainability a workplace priority.
The important take-away is that company environment and culture matter. These factors attract the best talent and keep those star employees engaged and enthusiastic to build a better business.
---
Want to learn more about RealNex technology? Sign up for a demo today.